Full service fabrication and machine shop based in Marissa, Illinois, with over 60 years of experience.
B&D Machine Works, Inc.
Illinois-based fabrication & machine shop

Welcome to B&D Machine Works, Inc.
We are a full service fabrication and machine shop based in Marissa Illinois with over 55 years of experience. Our main complex, which is over 32,000 sq ft, houses our machine and fabrication departments as well as our painting/sandblasting facility. Additionally, our stress relieving oven capable of heating material to a temperature of up to 1800ºF, is also located at our main complex. Inside we have lifting capacities of 60 tons with 18 feet of vertical lift for large jobs.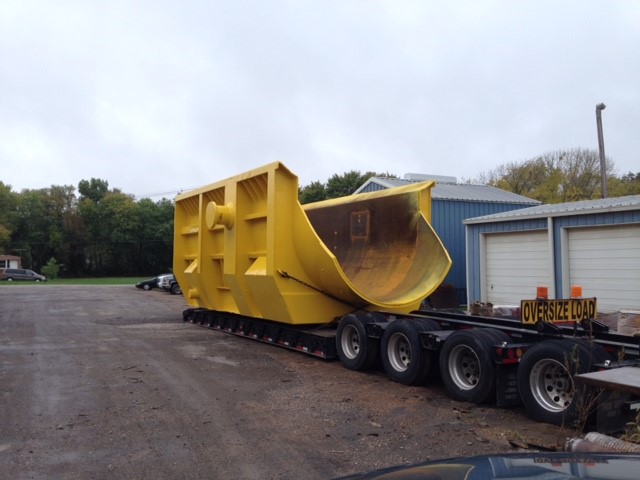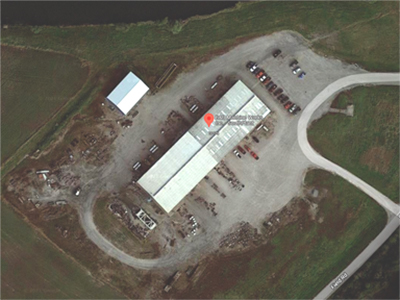 Two Locations
B&D also has a second complex in Sparta Illinois which has over 31,000 sq ft of floor space where we disassemble/reassemble or assemble the large machines and equipment we are repairing, modifying, upgrading or building new, per our customer's request. This location also has its own inside painting and sandblasting facility and has the same lifting capacities as our main location.
What We Do
B&D Machine Works is a full service steel fabricator. Our experienced staff of engineers, welders and machinists can assist our customers from conceptual design to the final high quality product that meets or exceeds all of our customers expectations.
Fabrication

From small brackets to clam shells and spreader beams, B&D can do all types of steel and aluminum weldments. Our welders have an average welding experience of a decade or more, and worked with MIG, TIG, spray welding, and sub-arc welding with our overlay machine. B&D also has an on-site furnace for stress relieving. In case of emergencies, give us a call, we keep a large amount of bar stock, round stock and plate on hand for any type of emergency jobs.

Engineering & Design

We have worked with customers at steel mills on major redesigns and completely new ideas to improve their process, including oscillating side dams and sticker boxes. The oscillating side dams were a major redesign to an existing piece in the castrip process of making steel, where B&D had to design a way to "shake" the piece next to the pool of steel to prevent the steel from cooling and creating hard lumps. The sticker box functions as a sort of brake/guide for steel, and after working on it made several small redesigns to allow for easier tear down & maintenance at the mill.

Repair & Rebuilds

With our large lathes about to handle pieces up to 236" long and 59" in diameter and our mills able to handle pieces up to 30' in length, we can handle whatever big pieces you need done. We also have a several machines for smaller pieces and a vertical lathe, a Blanchard grinder, key seaters, and small CNC mills to deal with whatever comes our way. Our machinists also have an average of a decade of experience, with several people have two to three decades of experience.

Quality

We have a dedicated quality engineer who is experienced with dye penetrant, mag particle testing, ultrasound, and eddy current. Dye penetrant is also frequently used when checking for cracks on repair jobs, followed by mag particle testing if cracks are believed to exist but difficult to see. Ultrasound is frequently used if we believe there are cracks beneath the surface or if there is anything below the surface we are concerned about. Eddy current is used occasionally for products that require extremely fine finish in order to find micro-cracks. We are also able to inspect surface finish if required for finished product or reverse engineering. If unknown material is needing identified or otherwise intense/destructive testing is required, B&D can have local inspection experts assist

Assembly

B&D has plenty of experience with large and small assemblies, with several mechanics on staff. One of the major activities of our southern plant is the rebuilding of segment frames.

Site Work

If you have parts that can't be removed from service and need to get measurements or work done on it, let us know. We have regularly sent out engineers or welders to take measurements or do field welding as is needed by the customer.
Additional Services
As a full service fabrication shop, B&D Machine Works provides a wide range of fabrication & machining services. To view the complete list and learn more about all of the services we provide, click the link below!
View All Services
Mission Statement
The goal of B&D Machine Works, Inc., is to meet and exceed the expectations of all our customers. We are a complete fabrication, machining and engineering facility with decades of combined foundry, coal mine and steel mill experience with the rebuilding of steel mill caster segment frames, rolls and associated steel making equipment. The next time your machine wears out or breaks down, needs an upgrade, modification or you just need to make a new one, give B&D Machine Works the opportunity to provide you a proposal to make your system run like new again.